Blohm & Voss BV-222 KLM
In 1940 the Netherlands was still a neutral corner in war torn Europe. The Dutch airline KLM was looking for an aircraft to use on the route to Dutch East India. The Dutch aircraft builder Fokker offered a four engined flying boat but a number of bad experiences in the past led the KLM to choose the German sic engined BV-222 flying boat.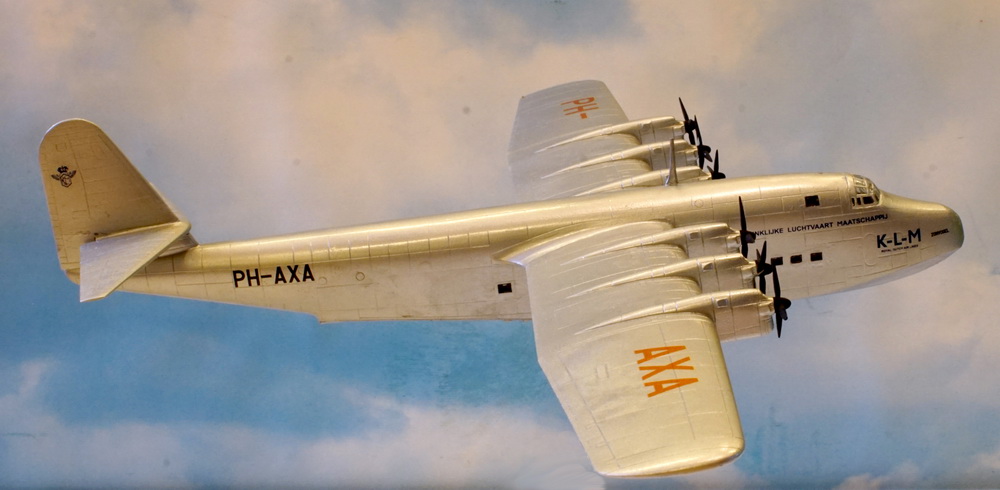 The KLM bought 6 BV-222 C-4s, powered by the Jumo 207C and the first was delivered in June 1941. In July the first commercial flight to Jakarta was made with only one stop on route.
The KLM BV-222s were in operation until 1947 when they were replace by the Focke Wulf Ta-400B-3.