Heinkel He-115L
In the late 1930ís the Argentinian Navy was looking for a light bomber/torpedo bomber and reconnaissance aircraft to provide their air arm with a strike capability. Ideally they would like a combination of sea planes and land based aircraft. In order to minimize maintenance and spares they to types should have a maximum of interchangeable components.
The American Martin factory offered the Martin 139, an export version of the Martin B-10 bomber. They also offered an option to equip the 139 with floats and operate as a seaplane.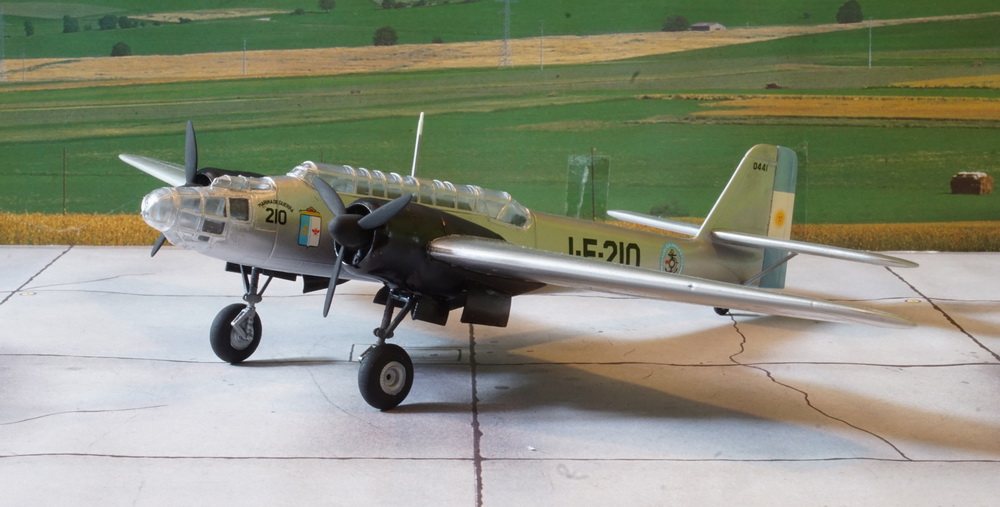 The German Heinkel factory offered the newer He-115 seaplane. The Heinkel had a better performance and range and was preferred by the Argentinian Navy but was designed as a seaplane only. To overcome this objection, the Heinkel factory offered a mix of He-115B seaplanes and Heinkel He-115L land based planes.
This offer was accepted and the first seaplanes were delivered to Argentina in 1938. The first land based He-115L followed in 1939. In all 24 He-115Bís and 14 He-115Lís were delivered. They remained in service until 1945 when they were replaced by PBY-5A Catalinaís from the USA.
The German Luftwaffe and Dutch East India Air Force also showed a brief interest in the He-115L but in the end no orders were placed.