Messerschmitt Me-323Z
After the introduction of the Me-323 transport aircraft the Luftwaffe searched options to carry even more cargo in one aircraft.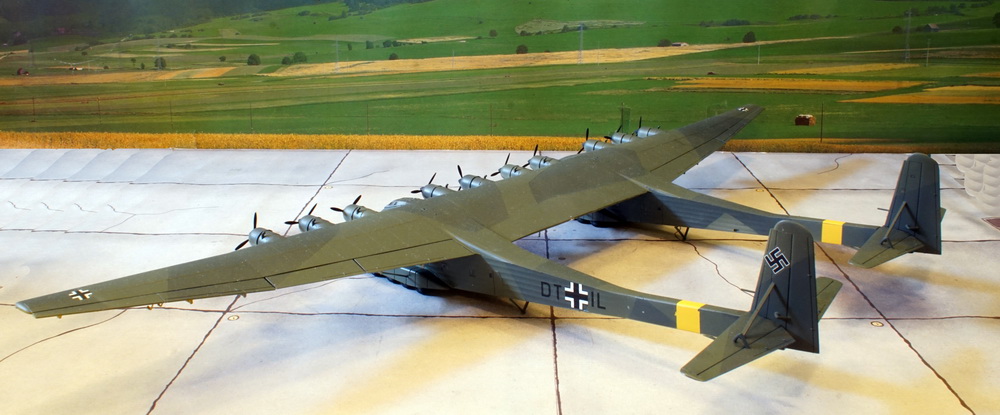 Messerschmitt proposed a Me-323 twin, powered by 10 engines. The Luftwaffe ordered two protypes in October 1943 and the first flew in April 1944. After trials the Luftwaffe ordered 50 but production was halted after 26 aircraft had been deliveed.
The Me-323Z proved too vulnarable in the air and too cumbersome to handle on the ground.